*this post may contain affiliate links
Who loves traveling? I do I do. The hustle and bustle in an airport is so thrilling. Traveling for me has always just comes so naturally, I been traveling since I was a little girl. Back then I didn't get everything that went into taking a trip I just enjoyed being on the plane. Now that I'm older I get it. TRUST ME I GET IT! The rushing, the organized packing and making sure everything you need is easily accessible is hard work.
Traveling is fun, but can also be very stressful. By stressful I mean the part before you even leave for the trip. Once everything is booked and confirmed it's like a trigger switch for my anxiety goes off.
I start making lists of all the things I need. Sometimes I make more then one to see if I added or forgot something. Being organized is not a strong point for me, but when it comes to traveling I leave almost no room for error. I been in too many situations where I forgot something way at home and that's not fun.
I'm going to share with you a few things I think are essential for a flawless trip. Some things may differ depending where you go, however the same essentials are always needed.
Hair needs to be slayed
OK to some this may not be so much of an essential BUT who wants to travel with bad hair. I couldn't leave out that the perfect vacation hair is a must. Traveling you want something easy and convenient. Don't go on a trip with an high maintenance do. You want a wake up and go water friendly hair style. That can be anything from braids to a sew in but not limited to just those. Get creative.
Never leave behind a light jacket
When traveling to warm climates a jacket may be the last thing on your mind. Just put in perspective the whole traveling process airports and airplanes can be cold as hell. I have been in situations where I didn't have anything to keep warm and been miserable. Even being out and about on your vacation you could find yourself eating at a place with AC on blast. Its a just a precaution no harm in carrying a sweater or light jacket.
Stay fresh 
Listen traveling you have to sit close to people or you may be in hot climates. Please don't be the smelly friend. Deodorant, scented lotions, and body sprays can keep from being that person. Some times if out the country in tropical climates the scented stuff may attract bugs but deodorant is always good for that. They sell travel sizes that you can easily place in a purse. We all hate being in crowds wondering if the smell is coming from you. 
State who you are
Never ever forget your Id. In some cases even bring two forms of ID. OH and make sure they all updated. I recently was in a situation where I couldn't get into a place because my license was expired. EMBARRASSING! Passports are great they are like the ultimate from of identification. So please invest in one and plus its great motivation to want to do more internationally traveling to collect some stamps.
Always have cash 
I know now a days we all about the swipe method. That's the easiest way to keep track of  your spending. But in cases of leaving tips and flea markets some times paying cash is the most convenient option. Get the cash before you thought. Traveling can already be pricey and paying unnecessary ATM fees can be avoided.
The basics 
Sometimes you think so hard about what outfits you need or what not to forget, that you just might forget the basic necessities. This has happen to me many times don't forget to bring your toothbrush. Its not fun paying $5 for something that's like $2.  Heres some basic essentials that are easily overlooked
Toothbrush
toothpaste (hotels provide but not the good stuff)
soap (if you have sensitive skin bring your own)
deodorant
lotion/sunblock
makeup (if that applies to you)
pajamas (I always forget)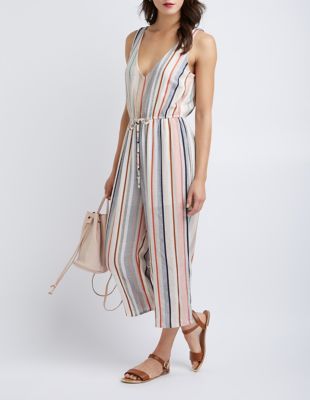 one of the items rolled in my suitcase!!!
This isn't everything you may need, but these are some things that are easily overlooked. It can be the simplest thing that could have you feeling stressed. A vacation is to relax and enjoy yourself. So I hoped this helped.
Stay tuned for my first travel vlog I'm off to Cancun!!